---
The most Un-American move of the century right here. I have been pissed for about 36 hours since receiving this screen shot text from my girlfriend yesterday afternoon…
This is a screen shot of my girlfriend (in the blue), her sister, and her dad. Now a brief background to get you as fired up as I am. This family friend, lets call him "Grayson", does this fourth of July banger every year. Keg, food, great people, celebrating America as everyone should on the 4th of July. He spends over a grand on fireworks to put on a show for his guests and he does this after the University of Massachusetts does their show because he legit lives 0.5 miles from the field they do the fireworks at.
The other day his neighbor, this un-American, fun ruining, little shit bag of a human being who is ALSO a cop for a local town in MA, decides to pay our friend a visit…
Neighbor cop: "hey neighbor, I know you do this party every year with some kick ass fireworks man! But, I am a little concerned about how dry it is."
*note it fucking RAINED all last week, this weekend and YESTERDAY*
"Grayson": "I understand your concern reasonable sir/madam, but I have been doing this for years and I spent a lot of money on said fireworks. I would hate for them to go to waste and to disappoint my family and friends."
Neighbor cop: "Ah yes, well since I'm an insecure lonely less of a man who hates fun and clearly never had a good time growing up, I don't really want to see your fireworks go off this week."
"Grayson": "Alright well I respect your opinion my neighbor, but I will be lighting off said fireworks because i paid a lot of money for them and unlike you, I enjoy good old American fun. So unless you really want to get a warrant to enter my home I am going to ask you to leave"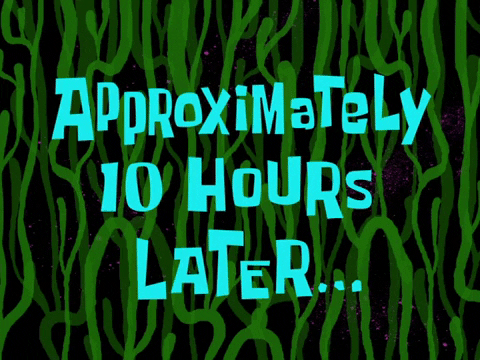 Massachusetts State Police show up with the town PD along with the State BOMB SQUAD and take away all of his fireworks. Now you might be asking the question, did they have a warrant? No they didn't, but since the fireworks were in the garage they were in clear site, that was enough of an excuse for the cops to enter the premises and take away all the fireworks leaving our friend "Grayson" mad and frustrated like any human being would be.
*Per the request and respect and privacy of "Grayson" he asked for the video of his shit being taken away not to be posted*
What kinda fuckin' puss bag of a neighbor rats out his neighbor for fireworks?! Probably a lot honestly, but a lot probably don't have the pull this douchebag of a local town cop has to be able to call the state troopers and bomb squad to confiscate all the fireworks. Like okay I get it, fireworks are illegal in this state so the cop is doing his due diligence. You're a local town cop who had nothing else better to do besides sit on your thumb this week? Do you not have a family? Do you have like fireworks PTSD? When you were younger did your weird uncle take you into the shed where he stores the fireworks and tried to light your rocket? Like hey man I have PTSD from Chinese teriyaki beef sticks from when I was like 12 so I get it. But your job is to protect and serve not harass and be a dick head. The most action you have had in your career is probably chasing down a drunk kid from UMass who probably out ran your ass. You're a piss poor excuse for a cop and I will probably take a sizable shit on your doorstep tonight when I am at this party. If I want to blow off my hand with some fireworks like Jason Pierre Paul then that's my goddamn given right as an AMERICAN! 100 bucks says these asshole cops are going to go home and use the fireworks they took from us with their family.
Don't get me wrong, I love my Boston Sports and I'd kill for a house on the Cape, but its fucking expensive to live here and the sensitivity of this state is beyond my comprehension. Its taken them forever to legalize recreational marijuana and they keep pushing back the date that rec shops can open and begin distributing because people are as soft as babies out here. People always say, "Massachusetts invented America", except its easily one of the biggest puss states when it comes to dumb ass laws and regulations. Its illegal to have fireworks in the state which is absolute bullshit because 90% of the state uses them this holiday week.
So for my sake and just to piss off this Cop Neighbor, go out and have a dangerously fun 4th of July everyone!
---
You may also like