---
Jets fans, today is the first day of the future of our franchise. Rest of the league, this is the day your image of the New York Jets organization begins to change. That might be a little aggressive, but I can't fucking contain my excitement. I already wrote a blog about Sam Darnold being the youngest week one starter in NFL history, which you can read here, but I'm too juiced up not to ink some more words about the Jets.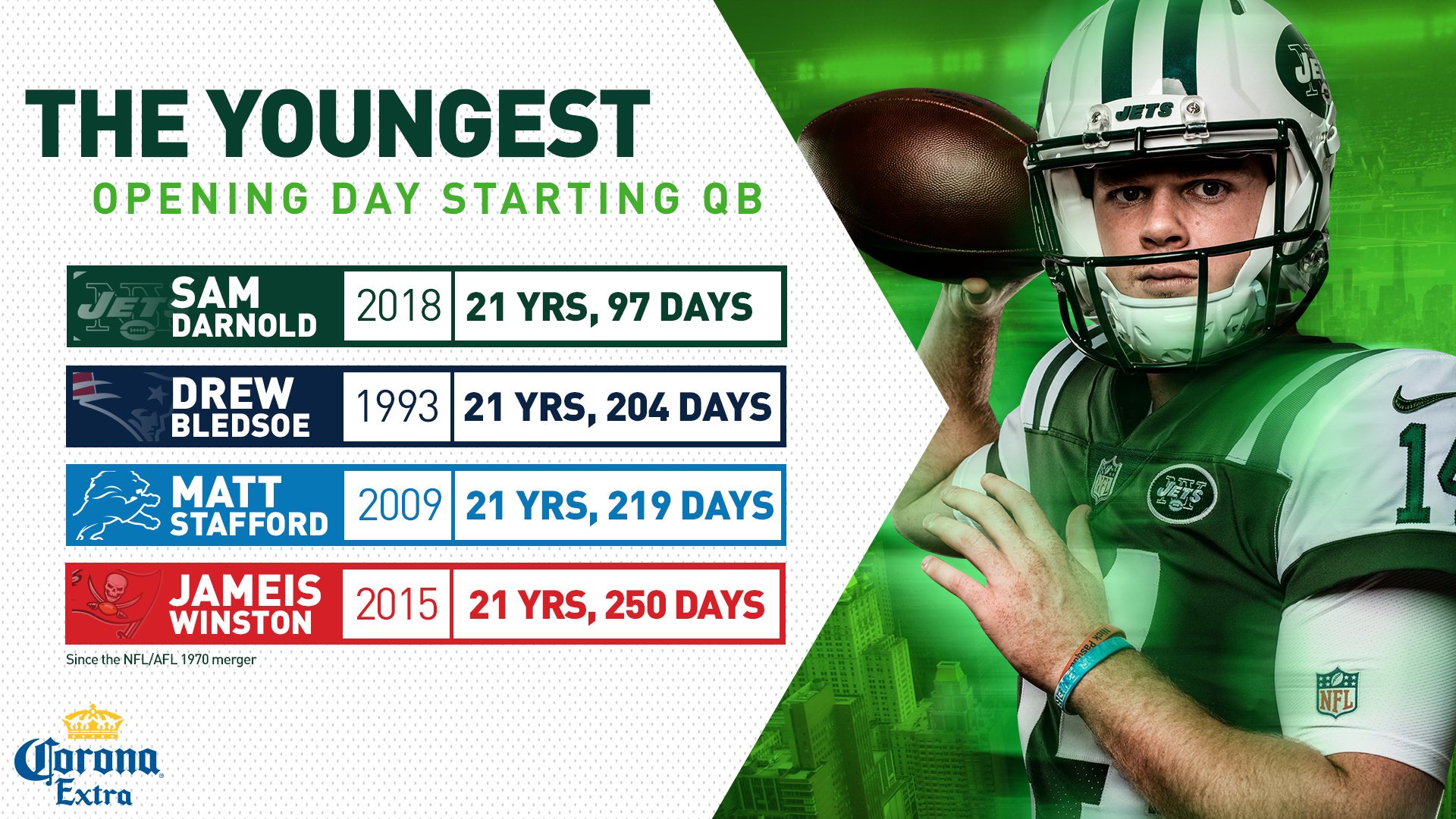 DISCLAIMER: Before the blog continues, I want to preface by saying I don't think the Jets are a playoff team. My goal for this season is not to win a Super Bowl (despite the annual AFC East, AFC Champions, and Super Bowl Champions bets I put on the Jets that will one day make me rich beyond my wildest dreams). My goal for this season is for Sam Darnold, Jamal Adams, Marcus Maye, Robbie Anderson, Quincy Enunwa, Isaiah Crowell, and all the other pieces that are promising to play well. My goal may change week by week based on what the team is doing, but I think the Jets are still a year away from playoff contention. The Jets need to develop their young core one more year, then improve the offensive line and get an elite outside pass rusher. Then, the rest of the league is really in trouble.
Now that the disclaimer out of the way… the Jets are so making the fucking playoffs. I've spent the morning watching Sam Darnold high school, USC, and preseason highlights, and everything I've seen is telling me he is ready to be an elite starting quarterback in the NFL right now. I mean watch this two minute high school highlight tape and tell me he's NOT going to carve up the Lions defense tonight.
But for real I actually have all the confidence in the world in Sam tonight. There are going to be speed bumps and he's going to make rookie mistakes, but I think he is also going to wow people with some of the throws he can make. Jeremy Bates' offense is designed for a quarterback who can sling the ball and that's all Sam knows. I'll have a lot more to say tomorrow after we see what he does, but I needed to let the people know what's coming. So without further ado, I have two stone cold locks for tonight.
*cue 2 minute drill music*
STONE COLD LOCKS OF THE NIGHT:
#1: The Jets +7: One thing I can promise you is that this Jets team is going to fight and grind every week. These guys have all been hungry all offseason and want to come out and spank the Lions to start the season. The Lions are so boring. They're gonna come out at half the speed that the Jets do. Also look for the Jets 1H line because I think they smack em in the mouth to start this game.
#2 Sam Darnold big head picks o48.5
We all know the Joe Buck big head pics that bless our timeline every Sunday.
Favorite headline of the day – "Joe Buck almost lost his broadcasting career due to hair plug addiction" https://t.co/ykHV7vVg2m pic.twitter.com/EFzWCtOtgn

— Big Cat (@BarstoolBigCat) October 6, 2016
Well, Sam Darnold has an unmatched cranium when it comes to NFL quarterbacks (probably cause he has a huge freakin' brain).
@nfldraftscout I can't NOT SEE IT… USC QB Sam Darnold looks like Emmet, the hero in the Lego Movie. Same square head. pic.twitter.com/IARuO3MUPH

— Canuck Boy (@CanuckBoy670AM) April 23, 2018
Block head like you read about. I can only imagine what that dome will look like from that aerial view on your TV.
Nothing left to do but play the game. Jet Up.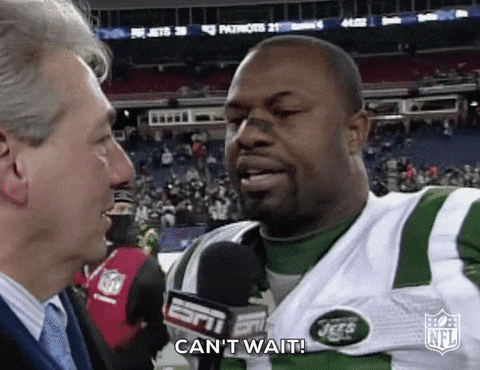 ---
You may also like