---
Whether you love or hate the Patriots, I would still say that the Tom vs. Time is a must watch for any football fan. To get such an inside look into the mind and life of the greatest quarterback of all time makes for an exceptional documentary series. The Epilogue episode aired today on Facebook Watch, and among many other small moments, there was one quote from TB12 that stood out the most, which no one else in the NFL wanted to hear…"(I) would love to play 41, 42, 43, 44, 45."
Brady is also back on the "playing until 45" train. He's signed through next year at age 42 pic.twitter.com/i5cH0dRM7v

— Ben Volin (@BenVolin) September 5, 2018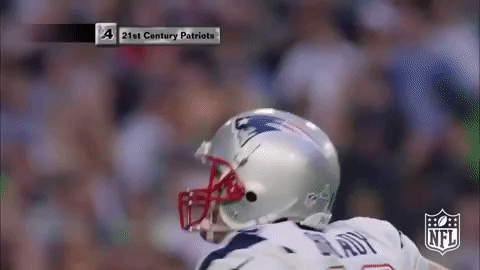 The fact that Brady thinks there is still things that he needs to accomplish is surreal to me. Like if I get a couple errands done in a day and write a blog or two, I feel pretty accomplished, but you have Tom who has won 5 Super Bowls and 3 MVP awards and STILL has more to accomplish. Tom is aware that playing until the age is not going to be easy, but I am not going to doubt the guy who throws out the tips of his bananas. Not only is he trying to accomplish more on the field than any player in NFL history, but he is also trying to build the TB12 Method, and in fact prove out that method of longevity in not only sports, but life.
"We talk about sports unicorns, Tom Brady is a historical unicorn across ALL sports. A guy who, 3 years ago, had the resume of the greatest QB ever and since then has put together the greatest 3 years of his career." —@getnickwright pic.twitter.com/92W3Wc7MdU

— First Things First (@FTFonFS1) September 5, 2018
While us Patriots fans couldn't be happier to hear that our QB still has that fire and passion for championships, there are 31 other teams that must be sick to their stomach. Just when they thought Jimmy G, Belichick, or the Eagles were going to end the Brady Era, Tom continues to reiterate that he is not done terrorizing the NFL. Between the SB loss and Jules being suspended, you know Tom is going to continue to play with a chip on his shoulders this year, even though they are still the favorites to win the Super Bowl. Sucks to be the other 31 teams.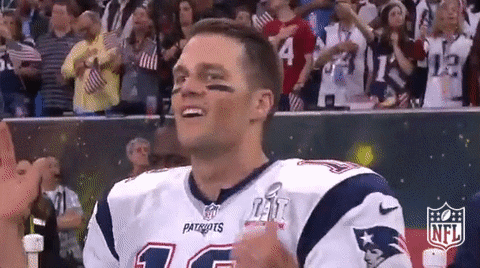 This year will be no different in terms of the Patriots making a run towards another ring, but I do believe how they get there will be different than last years team. Be on the lookout for my Patriots 2018-19 Season Preview blog sometime before kickoff on Sunday, where I throw out a few ideas of how I think this season is going to go for Tom and the Pats.
Hint: It ends with ring #6.
Sidenote: I love the not so subtle jab at Ohio St in the intro.
---
You may also like