---
Folks there was HUGE HUGE HUGEEEEE news out of Indianapolis today. Many people are saying this is the official start of football season. Hold on to your britches because this is some big time news. As you may know Andrew Luck has been away from football for a long, long time with one of the most mysterious injury situations I've ever seen. He's been in Europe and Asia and a bunch of weird ass places getting exotic medical experiments done and not playing football. Well, it looked like all those late night seaweed massages paid off.
A welcoming sight: Andrew Luck is back to throwing the football. pic.twitter.com/p11a3MjCEH

— NFLonCBS (@NFLonCBS) June 12, 2018
Wow!!! He threw a football! The guy being paid ONE HUNDRED AND FORTY MILLION DOLLARS to throw a football is throwing a football!! For the first time in NINE MONTHS. Understandably, Twitter is abuzz with this incredible performance by Andy Luck, ball player extraordinaire.
It's official. Andrew Luck throwing.

— Mike Chappell (@mchappell51) June 12, 2018
Breaking: Andrew Luck is officially throwing a real life football with his arm (@colts) pic.twitter.com/zO0xuN7eS6

— Barstool Heartland (@barstoolhrtland) June 12, 2018
Andrew Luck threw around some footballs today. 👀 pic.twitter.com/mrSlTD7XNL

— SportsCenter (@SportsCenter) June 12, 2018
Andrew Luck is back baby https://t.co/auG6YvD94Y

— Dan Dakich (@dandakich) June 12, 2018
Unbelievable. This is the most inspirational sports story I've heard in a long time. I can already picture the awkwardly emotional segment on SportsCenter narrated by Tom Rinaldi that makes you cry while sitting by yourself on your couch super hungover on a Sunday morning. A tradition unlike any other.
(Side note: remember the segment like that about the 9/11 firefighter's widow and how she managed to move on and find love again and you find out her husband is Adam Schefter. That was weird. Sorry back to the blog).
So Andrew Luck is officially back. He's tossed the pigskin one (1) time. His book club is in full swing. The Colts seem to be on track for a Super Bowl.
Except…
Per sharp eye (lens) of @MattKryger, Andrew Luck throwing a Wilson Tds 1205, which is a normal high school football.

— Mike Chappell (@mchappell51) June 12, 2018
Colts owner Jim Irsay told reporters that QB Andrew Luck, who threw a high-school football today at practice, will not have any limitations when training camp opens.

— Adam Schefter (@AdamSchefter) June 12, 2018
So close.
Well, at least high school defenses across Indiana are now on the lookout for Andrew Luck.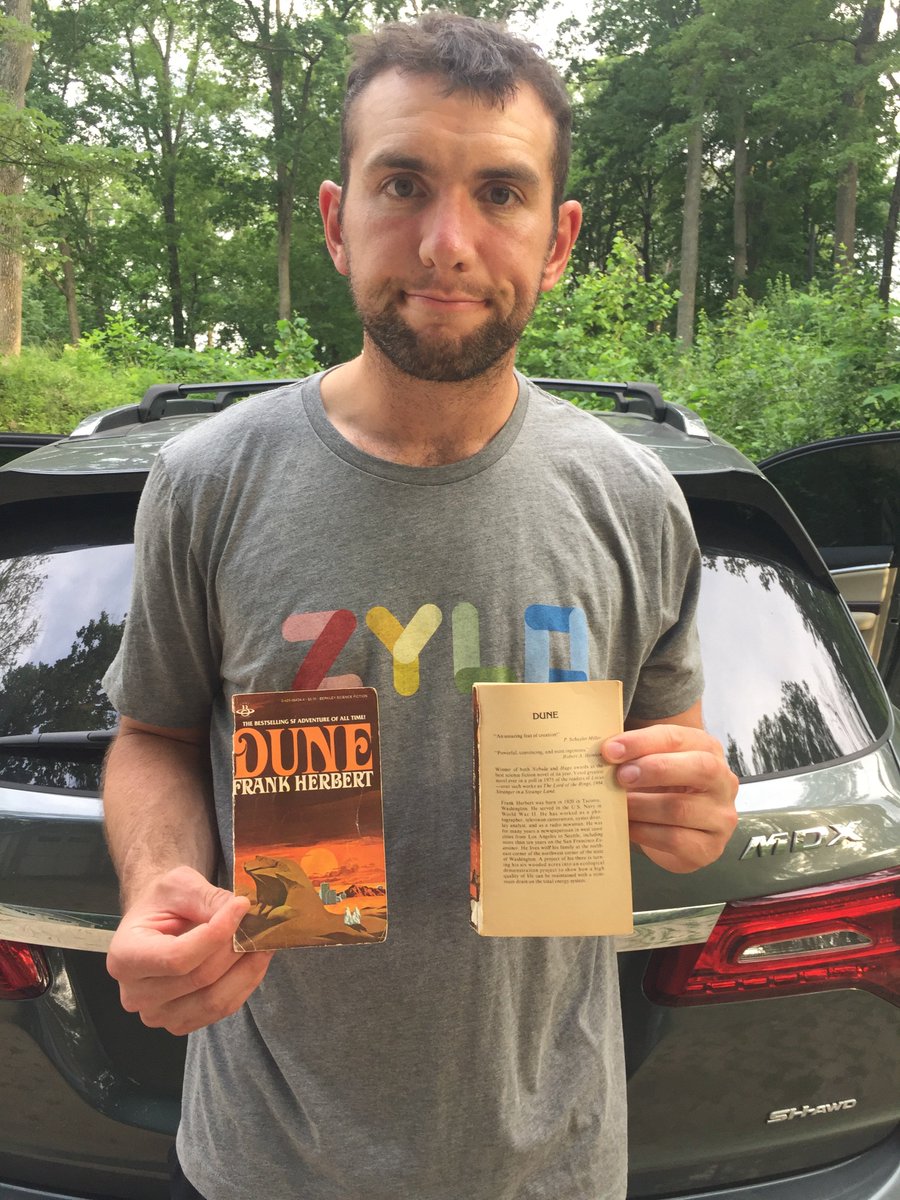 Better luck next year, nerd.
---
You may also like