---
March is really the greatest month of the year. The weather is starting to get nice, baseball season is starting, the NBA and NHL are heading into the postseason, and 98 and 100 year old women are getting into Twitter beef. This kinda shit is what really separates college sports from the pros. Once people get super old they stop caring about their professional sports teams because they become too out of the loop about the hot players and hot teams. But when a super old person hears their old college fight song they lose their goddamn minds.
100% true story- my grandma who suffered from severe Alzheimer's forgot her family member's names but could still sing the Iowa Fight Song. Old people live for that type of shit. Now, March Madness always brings out the crazy super fans from every school. So when you combine March Madness with these dinosaur super fans, the sparks really start to fly.
Now we all know the story of ole Sister Jean from Loyola who has taken over this entire tournament. She has stolen America's heart and has gotten more news coverage than the entire Michigan team. This 98 year old nun seemed absolutely bulletproof. That is until Michigan alum and Jalen Rose's 100 year old grandma fired the fateful first shot.
Sister Jean, @jalenrose's grandma said see you at the Final Four … 💯 pic.twitter.com/vQwZkbMdHh

— Get Up (@Get_Up) March 26, 2018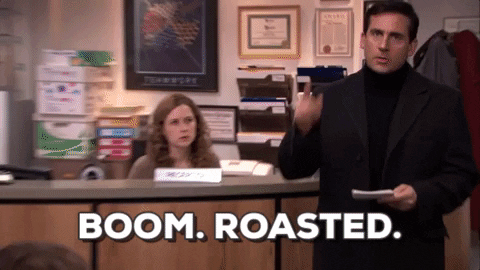 FROM THE TOP ROPE. Absolute electricity from Grandma Rose. She finally did what thousands of Americans have wanted to do for weeks and took a shot at old Sister Jean. I need need need these two to meet up in person in San Antonio and square off. That would be a battle for the ages. We at least need a response video from Sister Jean, otherwise she is exposed as a massive fraud. I've already left a few voicemails for CBS telling them that we need Grandma Rose on set in one corner and Sister Jean in the other for the whole game. Or even better force them to sit next to each other! Hell, let's make em play wheelchair basketball one on one at halftime!!!! So much content could be drained from these old birds. We just need someone with a brain running the NCAA (me).
So now we wait, and hope that we get some more content from these wonderful old ladies.
P.S. Sister Jean if you're reading this please don't get mad at me. You've made me so much money this tournament and I'm still holding on to my Loyola +5000 future. I went to Church on Christmas. I love you.
---
You may also like