---
It was another great Sunday of NFL football. The Jets and the Browns both lost in heartbreaking fashion the week before their highly anticipated Thursday Night Football matchup, so it seemed as if all was right in the world. However, I left a team out. There is another team that is supposed to join us in our weekly misery. Ahh I remember whomst we are neglecting. The Buffalo Bills. Let's see what happened to them this week!
That's the final.#LACvsBUF highlights: https://t.co/oaDtHrYth3 pic.twitter.com/3aat6yrNxg

— Buffalo Bills (@buffalobills) September 16, 2018
Hmm. Not a great performance, but not exactly an embarrassing one either. Let's take a closer look.
*looks through magnifying glass*
Lorenzo Alexander says he was told at start of second half that Vontae Davis quit and retired.

— Mike Rodak (@mikerodak) September 16, 2018
Word is Vontae Davis put on his street clothes at half, said he was quitting and left the stadium, per another source https://t.co/spdxMWrNSd

— Chris Mortensen (@mortreport) September 16, 2018
AHA! That's more like it! Having a starting defensive back retire at halftime because he can't be bothered playing for your team anymore. That is the shine I was hoping the Bills had in them. However, I have reason to believe this was no average retirement. Vontae Davis implemented the DENNIS System on the entire Buffalo Bills organization. Here's exactly how he did it.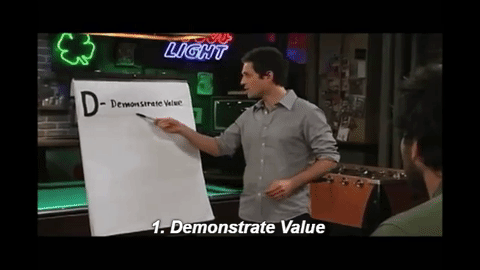 Demonstrate Value: Vontae Davis had played nine years in the NFL and was a two-time Pro Bowler! For a Bills team lacking in talent he seemed like a great addition. A veteran presence in the locker room with the talent to still go out there and play. And the Bills pounced on his value right away. Fools.
Engage Physically: This one was easy for Vontae. He's been playing football all his life. All he had to do was throw on the pads and make it look like he was ready to play ball. They ate it up.
Year 10 blessed 🙏🏿 READY TO GO @buffalobills ‼️ pic.twitter.com/uZtv18dA3F

— Vontae Davis (@vontaedavis) July 26, 2018
To Bills fans and the organization it was all too apparent that he was there to play football. I mean why wouldn't he be? They would soon learn.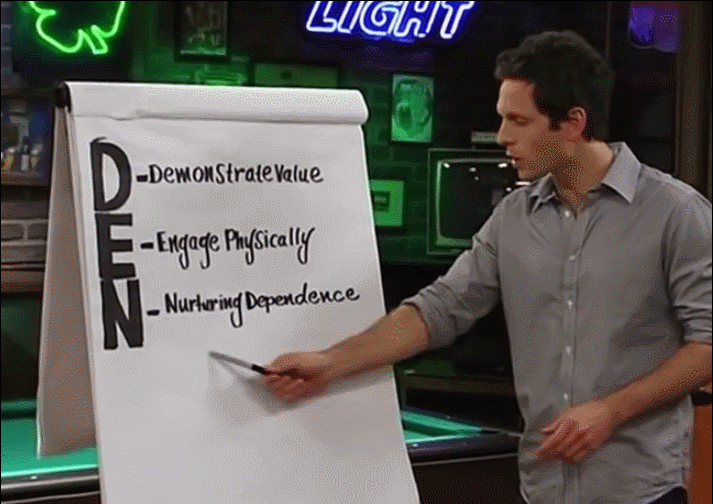 Nurturing Dependence: If Vontae truly wanted to win over the Bills Mafia, just playing football would not be enough. They wanted a personality they could relate to. Someone they looked at as a friend, that they would not want to watch the Buffalo Bills without.
Before practice began, @vontaedavis signed some gear for some lucky fans. @WKBW pic.twitter.com/WNVQVkYRIK

— Nikki DeMentri (@nikkidementri) August 3, 2018
He had these fools eating out of the palm of his hand.
🔒🔒🔒@vontaedavis fits right in. #BillsCamp pic.twitter.com/m0ehzKFa2x

— Buffalo Bills (@buffalobills) August 5, 2018
"He fits right in!!! He would never hurt us. I just know it!"
And the icing on the cake:
Happy #NationalDogDay pic.twitter.com/CAEIPw8kjX

— Vontae Davis (@vontaedavis) August 26, 2018
How could Bills fans not love him now?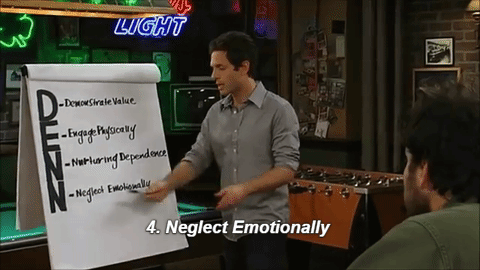 Neglect Emotionally: This was the most important step. The Bills needed to feel what life would be like without Vontae. Without them knowing it, he gave them a taste of what was to come.
CB Vontae Davis is among the Bills' inactives for their Week 1 game against the Ravens. He wasn't listed on the injury report all week and played all preseason. Has said he's still getting his body back to where it needs to be, though.

— Matthew Fairburn (@MatthewFairburn) September 9, 2018
Vontae Davis had played well in the preseason, signed autographs for fans, and posted pictures of puppies all offseason. The Mafia was salivating at the thought of the former Colts star making plays for them. Then just like that, he's gone. Just doesn't appear on the sidelines for Week 1 with no apparent reasoning behind it. And the result? The result was ugly.
Morning!

Let's go back and re-live the big moments from yesterday's 47-3 victory.

— Baltimore Ravens (@Ravens) September 10, 2018
Ouch. Seems like the Bills could have really used some help in the secondary. If only there were someone…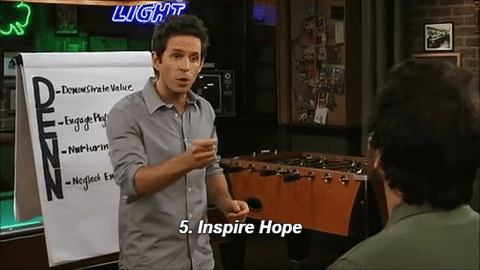 Inspire Hope: Bills fans were down in the dumps. The months of hope they had for this season had been crushed in 60 minutes of Joe Flacco shredding their secondary apart. Vontae Davis was not there to console them. Or so they thought.
Some of the Best football stories ‼️was amazing to hear the 🐐Jim Kelly speak 💯

— Vontae Davis (@vontaedavis) September 16, 2018
Wow. Subtle, but so perfectly crafted. He had gone radio silent since missing his first game. Then, from the clouds drops in calling Jim Kelly the GOAT. A direct connection to Bills Mafia's heart. He doesn't make some grand gesture. Not enough to let them smell his fraudulence, but just enough to remind them he loves Buffalo, and Buffalo loves him.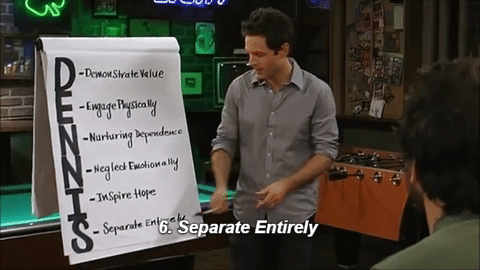 The grand finale.
Official statement from CB @vontaedavis. pic.twitter.com/8WXszhnrUo

— NFL (@NFL) September 16, 2018
And just like that…. he's gone. And what did he take with him do you ask?
Vonte Davis's 5 mil salary this season is guaranteed money because he made the opening day roster.

He was inactive last week.

He pulled himself out of the game, un injured this week.#GoBills

— Duffy on WCMF (@DuffyOnWCMF) September 16, 2018
Just 5 million in cold hard cash for being on the opening day roster.
Separate Entirely.
Congratulations on a great career, Vontae. Thank you for showing us the way.
---
You may also like