---
Belgium and England faced off today in the last game of the World Cup group stage. They were locked at 0-0 at halftime, but then Belgium netted this dirty goal.
Nice goal by Belgium pic.twitter.com/wxO3DTunt1

— Dov Kleiman (@NFL_DovKleiman) June 28, 2018
Then a Belgium player, Batshuayi, who didn't even score the goal, grabbed the ball out of the net and went to punt it into the back of the net, then things went very wrong.
Belgium's Batshuayi with the greatest moment of the World Cup so far, possibly ever pic.twitter.com/AEzChVJUeg

— Matthew Champion (@matthewchampion) June 28, 2018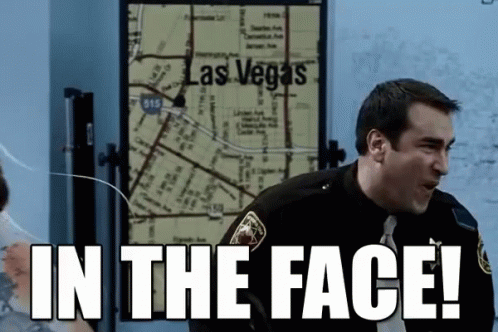 CLASSIC!
This is how you get Americans into soccer. We found the key. Jackass, America's Funniest Home Videos, Tosh.0, Ridiculousness, Americans love watching people get hurt. If there was a good IN THE FACE every soccer game it would be appointment television. Maybe a good kick to the balls. The formula is right in front of the MLS and they just can't seem to figure it out. Truly disappointing. If appointed commissioner of the MLS I would turn it into basically Jackass on the field. Then it would truly be o jogo bonito.
Also, S/O to the Belgium player for being self aware.
Ahahha I knew I would be f*cked the minute I come to my mentions 😂😂😂😂😂😂😂😂😂😂😂😂 why am I so stupid bro 🤦🏾‍♂️ shit hurts

— Michy Batshuayi (@mbatshuayi) June 28, 2018
Fortnite celebrations so overrated bro I had to create something new 🤕💥⚽️ … 😂😂😂 #KarmaIsAB pic.twitter.com/cgbEW8RX4p

— Michy Batshuayi (@mbatshuayi) June 28, 2018
The second just before I knew I f*cked up #InternetUndefeated 😂 pic.twitter.com/wAf5Wt6QvK

— Michy Batshuayi (@mbatshuayi) June 28, 2018
---
You may also like